"Janet has made a significant different to our Donorfy on-boarding process, tailoring the system to our needs to support our complex fundraising model. From naming conventions to managing opportunities and reporting, it is all very clear and usable. Thank you!"
Bryony Hope, Fundraising Manager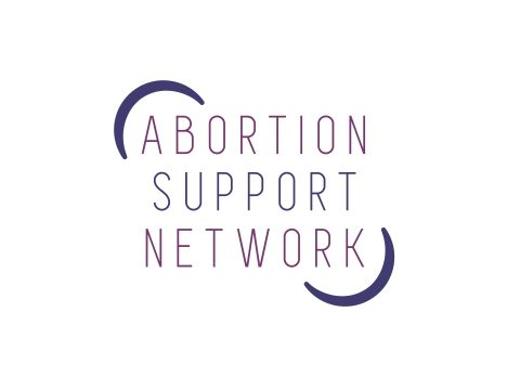 "ASN is a small charity run largely by volunteers. When I joined the team early in 2018, I was introduced to Donorfy, and quickly discovered that our adoption of it hadn't gone quite as smoothly as expected!
We contracted Janet initially to deliver basic Donorfy training to myself and our volunteers who communicate with donors. It was so useful, clear and informative that I then asked Janet to undertake some more complex work involving migration of data and updating RPIs.
The end result is that we have a database that's fit for purpose, includes all our donors (at last!), is easy to use and much more powerful than spreadsheets. Janet also found a lot of outstanding Gift Aid for us to claim which was a nice surprise. Janet is professional, efficient, warm, responsive and helpful and I would really recommend working with her. I'm sure we will be working with her again in future!"
Ruth Taylor – Chief Executive
"The Fundraising Review facilitated by Nahira Consultancy has given us a road map for going forward with our desire to launch the charitable arm of West Sussex Music Trust. It was important for us to have an independent review, so that the team and Trustees could feel confident in taking this new direction. I was very happy with the way Janet approached the work – from the preliminary phone calls to the background research, through to the workshop with me and my colleagues and the final report – everything was relevant. Money well spent for good advice."
Ali Unsted – Business Manager
"In a relatively short time, Janet was able to gather a lot of information about the service under review and research other providers. She also brought an extensive knowledge of fundraising in general. Her approach was collaborative, and she involved members of staff through meetings and a workshop. Overall it was a thorough and effective review process, and her subsequent report contained clear and well supported recommendations that have enabled the Board to decide on the way forward for this aspect of our work. Although these were tough decisions, we were happy that they were based on good and well researched evidence."
Jeremy Leggett – Chief Executive
Church of the Good Shepherd, Brighton
"Janet facilitated a workshop with members of our PCC to review our fundraising, with the aim of seeing where we could improve and to identify alternative ways of raising income. She helped us get a better understanding of what makes fundraising work, and then gave us a clear, well-structured process for evaluating both our current approaches, and other options. It was overall an enjoyable and informative session that is now feeding into our ongoing financial plans."
Michael Miller – Reader 
"Janet made every effort to understand our needs, her research was thorough and her analysis spot on. With the list of potential funders, and the template applications she has developed, we have been able to start work immediately on applying to Trusts. She is a very knowledgeable and experienced consultant and we would definitely use her services again."
Kate Webb, Business Development Manager 
"The service we received from Janet at Nahira Consultancy was excellent. She was very flexible, personable and easy to work with. Her broader knowledge and experience of fundraising was very helpful, as she could advise on best practice and what has worked well for other charities. This helps contextualise how you can best configure Donorfy to meet your needs. Janet was also very flexible in delivering the onsite training, allowing us to meet the needs of different members of staff and levels of involvement."
Andrew Mitchell, Fundraising Manager / Elisa Smith, Fundraising Officer 
"I am delighted to tell you that, thanks to the list of potential Trust funders you gave me, £28,000 has now been donated towards the Lift installation at Crescent House. We now have enough funding to proceed with the project. Without your help, this very much needed piece of equipment would still be just a dream. We are so grateful that you have helped us to make it a reality!"
Jon Morgan, Trustee
Goodwill Children's Homes
"The online training on Donorfy was more personal and focused, and not having to travel outside Bristol to attend training sessions was already a huge benefit in that it saved us time and money.
Janet was very helpful and patient as we went through everything. She is approachable and friendly at all times, which helped me to relax and ask questions. Prior to sessions, we agreed on the topics to cover, however she was also flexible and accommodated my needs. She was very good at answering my questions, overall I was very happy with the level of training received."
Theresa van der Merwe, Administrator & Sponsorship Officer
"It's been a pleasure working with Janet! She was quick to get to grips with our charity – both the cause and our fundraising practices – and has been a great help in a number of areas. It can sometimes be difficult for smaller charities to do the larger pieces of development work, so having someone who is effective and knows the charity world so well has been invaluable. The legacy fundraising strategy Janet produced is excellent, and gives us a clear direction moving forward. Her fundraising and systems expertise has also proved a big help in navigating the complex world of fundraising databases."
Natalia Borg, Development Manager
"We found the Donorfy training really useful, especially for a small organisation like ours it was great to have someone come in who could go through everything, rather than us having to figure it out, as there just isn't enough time to sit down and learn the system ourselves. It was also good that you could offer such a tailored approach, explaining how the database can best be used for our specific situation, rather than just a generic format, which has enabled us to apply the training much more easily."
Tanya D'souza, Fundraising Manager 
"Janet provided training for me and my team on major donor fundraising. This is a new area for us so we were keen to find out more. She explained the processes involved very clearly and gave us some wonderful ideas on how we could make a success of a future major donors campaign."
Sue Stevens, PR and Fundraising Manager
"It was great to have some organised thinking time and help with making decisions which have drawn the line under some of the fundraising ideas we've been revisiting in the last couple of years.
Having someone who could quickly understand the organisation and our funding needs, and put together a draft strategy for us has taken away a lot of pressure. We got a workable document in a very short space of time."   
Jackie Grigg, Chief Executive